Panasonic KX-FLM600 MultiFunction Printer Driver and software download for Operating Systems.
Panasonic KX-FLM600 Driver Downloads
Laser Multi-Function Station (Including driver of "Printer", "Scanner" and "PC FAX").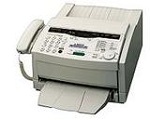 Operating System(s):Windows 2000, Windows Xp
Panasonic KX-FLM600 Win Xp Driver – Download (1.16MB)
Panasonic KX-FLM600 Win 2000 Driver – Download (1.17MB)
Device Monitor(for KX-FLM600): Download the file below to the specified folder on your PC's hard disk, for example C:\TEMP.
Run executable file to extract specified folder named "FLM600_650"
Close all applications.
Run "Setup.exe".
Follow the instructions on the screen until all files have been installed.Note: You must be logged in as an Administrator.